My Story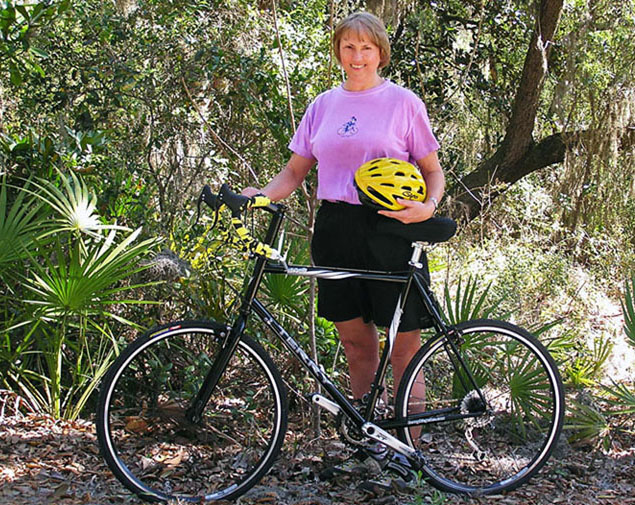 I am a Christian, wife, mother, Corgi lover, writer, and avid touring cyclist from N.W. Florida. Bicycle touring is my passion. It allows me to immerse myself in the natural beauty of the countryside, to feel a cool breeze on my face, and to experience a slower pace of life. It allows me to reflect on my life and explore my dreams.
I started touring in 1994 when I had the opportunity to cycle for two weeks along the Santa Fe Trail. Since that inaugural ride, I've biked throughout New England, spun along the Natchez Trace, cycled the length of the Mississippi River, and pedaled the Lewis and Clark Trail. In 2000, I cycled self-contained  across the United States from California to Virginia. In 2010, I embarked on a second cross-country cycling trip (supported) from Seattle to New York City to raise awareness for dystonia, a neurological disorder.
It's been two years since I completed my last cross-country bicycle trip. In the interim, I've experienced a time of reflection and personal growth. Now, I am ready to embark on a new journey, this time along the "information superhighway", where I will spin words from my keyboard and log pages on my blog, Cycling Life's Highway.  
 As I reflect on my eighteen years of touring, I have fond memories of the people, places and experiences along the way. Cycling the back roads of America, have been life changing and have molded and shaped the person that I am today. My time on the road has inspired me to write about my experiences and how they relate to this journey called life. Come cycle life's highways with me as I share my stories, insights, and observations.